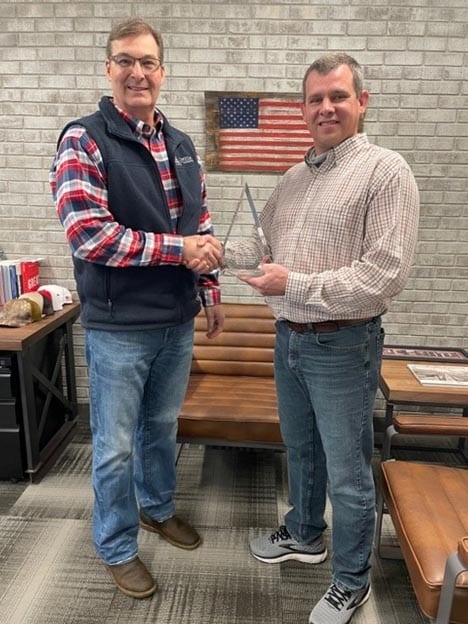 Vice President of Triad Division Wins Esteemed Covington Award
WINSTON-SALEM, NC – Each year, as an honor of Paul Covington, the founder of Omega Construction, Omega recognizes one employee who exemplifies the company motto, "We build trust". As Vice President of the Triad Division in our Winston-Salem office, Matthew Cave was awarded the 2020 Paul Covington Award. Matthew's leadership has proven his dedication to the Triad division, and we also commend his contributions to Omega's Trust Academy, established in 2020.
As Vice President of the Triad Division, Matthew oversees business development initiatives, marketing, and operations. Matthew was surprised with this honor at the conclusion of the virtual Annual Project Manager and Superintendent Meeting on February 5th, in the office of Barry Hennings, president of Omega Construction.