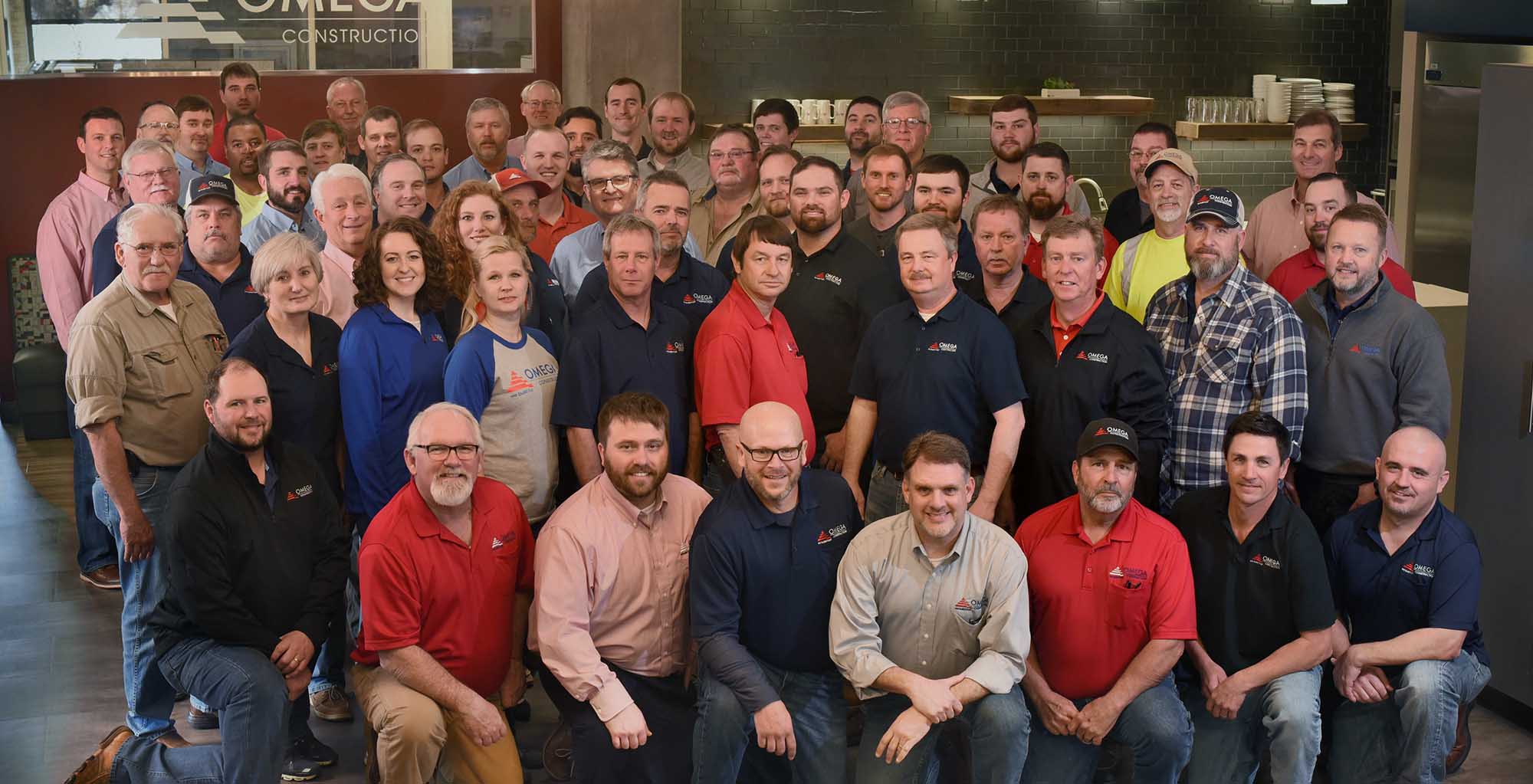 About Omega Construction
Omega Construction specializes in commercial projects throughout the Southeast with headquarters in Winston-Salem, North Carolina and a branch office the Richmond Hill area of greater Savannah, Georgia. We assist clients from pre-construction to final walk-through. Every step in the building process receives equal consideration and expertise. We approach each job with the same commitment to excellence and are fortunate to have an abundance of repeat business.
OUR HISTORY
Omega Construction began in 1975 with one man's vision. Paul Covington founded the company and his legacy of developing innovative construction solutions and building relationships with customers continues today. Omega is a privately- owned company and is one of the fastest growing contractors in the Southeast. We believe in our clients, their projects and delivering results. Most of all, we value and appreciate their trust in us.
OUR WORK
Omega's primary markets include hospitality, retail, industrial, distribution, institutional, historic preservation and commercial. We provide estimating, design/build, pre-construction and construction services with an outstanding record of completing projects on schedule and within budget. We work with owners and architects during the pre-construction phase to ensure that the design is within the owner's construction budget. Our value engineering services include evaluation of cost and benefit of construction types as well as location alternatives. We provide preliminary project budgeting and detailed planning of the construction process as well as incorporating design and construction technologies including use of the Building Information Modeling (BIM) for 3D modeling and clash detection benefits. Our services also include site selection and evaluation, long-range campus master planning, consulting, coordination and purchasing services for many owner supplied products and services.
OMEGA CULTURE
Omega Construction employs a multigenerational team that exemplifies longevity and loyalty. The cornerstones of our culture are a family atmosphere, respect, hard work and excellence in all we do. Our employees work as a team providing support and guidance with employees and managers gleaning support and guidance from one another. Within the Omega family, everyone has value and each person has a voice.
The Omega company culture encourages inspired ideas in a free-flowing, contemporary office environment that resonates with how we build – inviting spaces constructed with our signature attention to detail. We believe in a collaborative environment where our clients and partners feel welcome and our employees feel at home. Our headquarters reflects our ability to blend the strength with appealing aesthetics. Omega is known for bridging the gap between contrasting elements of industrial and traditional styles. We're proud of our highly accomplished and dedicated group of construction professionals.
We encourage clients and prospective clients to visit our offices and discuss their projects over a cup of coffee in our Omega Café, our gathering place within our Winston-Salem headquarters. People often ask us about our office design. Our quartz countertops are from our client Caesarstone. We installed shiny, mirrored subway tile for the backing in the café along with stainless steel appliances; pairing these elements with reclaimed wood in the bar and shelves and cool concrete. Our conference rooms and office space continue the blending of contemporary and tradition with the attention to detail for which Omega is known. Omega has won several best overall places to work awards including being the overall Best to Place to Work in the Triad for three years in a row. Our corporate office design is akin to our work ethic: no gimmicks, just hard-working people who like to work together and respect each other.