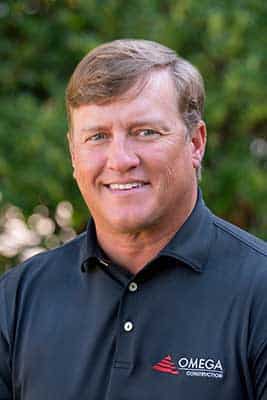 Todd Mayo
Vice President – Georgia Division
Todd joined Omega Construction in May 2018 as the Georgia Division Manager. He is based in Savannah, GA and has full responsibility for the Georgia office. Todd oversees the business development initiatives, marketing, operations, and all construction projects performed by the Georgia office of Omega. Prior to joining Omega, Todd has worked in the Lowcountry for 16 years with two large commercial and residential contractors. Having worked with many top tier companies in the Southeast, he has obtained a broad range of commercial construction knowledge.
With a solid background in Historic Preservation, Todd has expanded his network to succeed in all market sectors around Georgia and South Carolina. Todd's list of clients and projects include Latitude Margaritaville, HOS Hospitality Group, Gulfstream Aerospace, Georgia Ports Authority, Ford Motor Company, Memorial Hospital, Savannah College of Art and Design, and a broad range of historic renovations and award-winning residential homes. Todd has received three Georgia Historic Preservation awards, a Georgia Trust Award and has been featured in both South Magazine and Savannah Magazine for his work.
In addition to managing the GA Office, Todd sits on the Business Development Action Committee as well as the Policies and Procedures Committee for the company.
Todd is a graduate of Armstrong Atlantic State University. He holds his NASCLA accreditation and is currently licensed in Georgia and South Carolina. Todd and his wife, Jenny, reside in Savannah with their two children. Todd is very active in the community. In his free time, he enjoys coaching little league sports, playing golf, cooking, and spending time with his family.