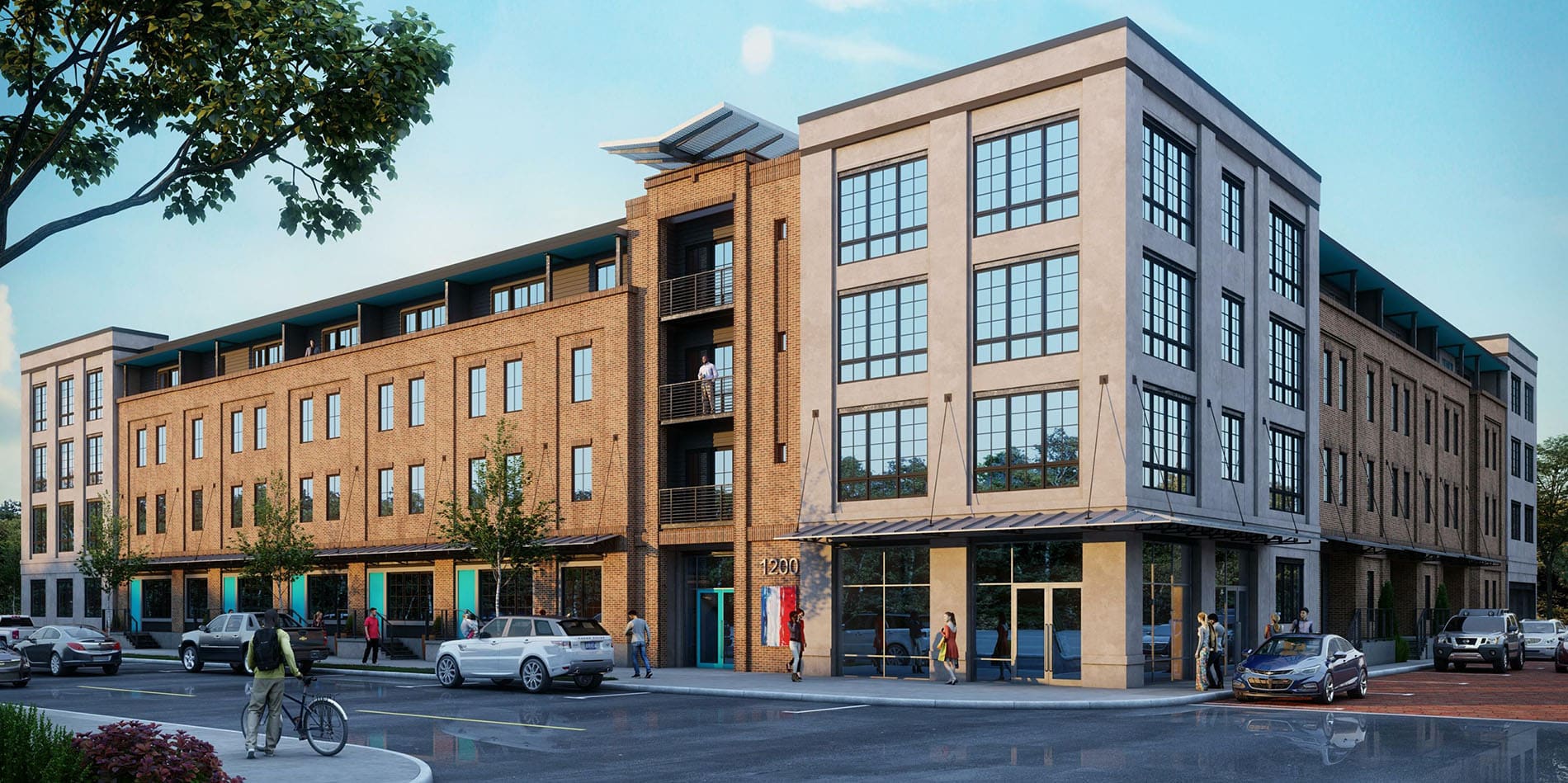 OMEGA BREAKS GROUND ON NEW MONTGOMERY STREET DEVELOPMENT
 
SAVANNAH, GA – Omega Construction's Georgia Division began construction April 5th on its latest project, The Lowe, a four-story mixed-use complex to be located in Downtown Savannah at 31st and Montgomery Streets.
"We are thrilled to be working with Omega Construction, who has a proven track record for building high quality developments in Savannah and the Southeast region," stated Nick Finland, MED vice president of development.
Omega's portfolio includes many notable mixed-use developments across the Southeast including the Grove at Ardsley currently under construction in midtown Savannah and the recently completed Latitude Margaritaville Town Center Amenity in Hardeeville, SC.
Todd Mayo, Omega's Georgia Division Vice President, says The Lowe will be a great complement to the Company's project list. "We are thrilled to see this project finally come to fruition", said Mayo. "From the uncertainty of the last year to battling a very volatile construction market, we worked diligently with MED and the design team to make it happen. I look forward to seeing the project benefit from our collective hard work and commitment."
Additional project partners for The Lowe include Lynch & Associates, Focus Design Interiors, Thomas & Hutton, and McVeigh & Mangum.
The Lowe will seamlessly coexist within a historic neighborhood and appeal to the varied tastes of a multi-generational target market including college students, professionals, and those seeking proximity to Savannah's bustling downtown scene.
The 147,000 square foot structure will feature 46 studios, 77 one-bedroom units and 12 two-bedroom apartments, The Lowe's planned amenities include a clubhouse area, a fitness center, and an elevated pool and leisure area.
The Lowe is expected to be complete in the Summer of 2022.