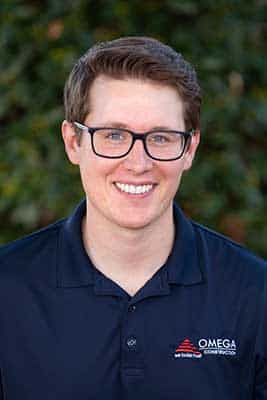 Wade Lewis
Treasurer
Wade joined Omega Construction in May 2020 as the company's Controller. He is responsible for managing the accounting operations at Omega which include financial reporting and analysis, budgeting, and the maintenance of accounting records and internal controls.
Prior to Omega, Wade worked in the public accounting industry for nearly five years. Working in both international and regional firms during that time, he provided tax and assurance compliance and advisory services to clients, primarily in the real estate and construction industries.
Wade is a licensed Certified Public Accountant and a member of the North Carolina Association of CPAs. He graduated Cum Laude from Davidson College in 2014 with a B.A. in History. He later earned his M.S. in Accountancy at Wake Forest University, graduating with Distinction in 2015.
Outside of the office, Wade enjoys time spent with his family and friends, especially traveling with his wife, Leigh.