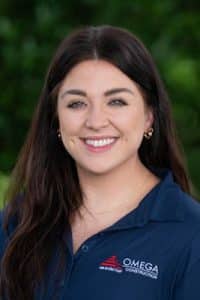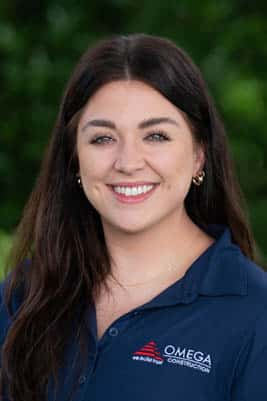 Omega Construction welcomes Caroline Smith as Marketing Coordinator
Caroline graduated from Appalachian State University in May of 2019 with a major in Public Relations. Since graduating she has worked in Marketing and Sales and gained a variety of knowledge working in different industries over the last several years.
She is a very motivated and organized person who loves a challenge or puzzle. Caroline enjoys working hard and having fun while creating and building long lasting relationships with people she is surrounded with.
Caroline enjoys spending time with her husband and their two dogs, Duke and Bear, as well as hanging out with their three nephews. Family is very important to her and she loves to spend time with them. She enjoys working out, Appalachian State University football games, hanging out with friends, and making their recently purchased house a home.