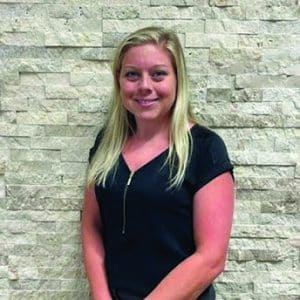 Omega Construction, Inc. Welcomes Jamie Smith as Assistant Superintendent
We are pleased to introduce Jamie Smith, who has joined our Winston office as Assistant Superintendent. Jamie has been a noteworthy leader in the Construction Industry since 2016. She graduated from East Carolina University in May of 2018 with a B.S. in Construction Management and is from the Northwest area of Greensboro. When not at work, in Jamie's free time, you can find her working on her house renovations or almost any activity involving the outdoors, whether she is hunting, riding her jet ski, or simply soaking up the sun on the beach.
Welcome to the family, Jamie!