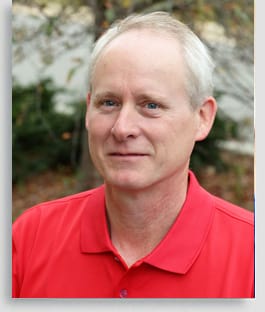 Lee F. Cook
Vice President
Lee started his career in construction in 1978 while earning his bachelors degree in civil engineering from North Carolina State University.  His career choices have exposed him to practically every facet of construction from field labor to project management.  As owner and Vice President, Lee is responsible to assist in all operations including business development, staff recruitment as well as project pursuits.
During his 30-year career, Lee has successfully managed all types of projects including, retail, industrial, institutional and managed a division office with John S. Clark Company.Lee's background has led him to have extensive knowledge and experience in the estimating process, team assignments, client relationships, evaluation of capability, multidivisional communication monitoring of delivery systems, sales, design and contracting. Lee holds general contractor licenses in NC, SC, VA and TN.
Family is very important to Lee, as he is very thankful to be blessed with a supportive wife and two sons who have both earned their own Civil Engineering Degrees. Outside of work Lee is very active in the community. He has been involved in the Boy Scouts for several decades and currently serves as Assistant Scoutmaster and Eagle Advisor. Lee is also active in his church where he has served on the Trustees for many terms as well as President of the Methodist Men.