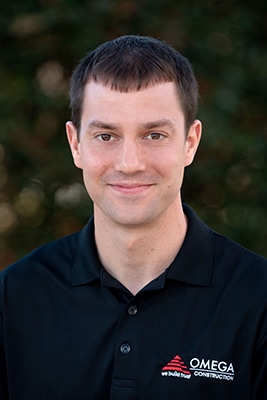 Josh Robbins
Training and Development Mangager
Josh has ten years experience in the construction and engineering industry, along with five years teaching and training experience in construction and engineering material. He is a licensed North Carolina General Contractor, LEED Certified, and Authorized Instructor of OSHA 500.
Josh is a graduate of North Carolina State University with a Bachelor of Science in Construction Engineering & Management, he has a Master of Civil Engineering, with a concentration in Construction Engineering & Management degree, and is currently in the final year of a PhD program in Civil Engineering, specializing in Construction Engineering & Management. He conducted research determining best practices and lessons learned for federal and state construction projects, along with research in construction safety resilience.
Josh's desire to facilitate the learning and development of others is not limited to his career field, but he also enjoys leading weekly small groups at his church where he also serves as a deacon, among other roles. Josh, his wife, Kaitlyn, and their young son, Jadon, live in Madison, NC. They enjoy being outdoors and cheering on the NC State Wolfpack and the Boston Red Sox, when they are not busy working on their family farm. Welcome back to the Omega family, Josh!