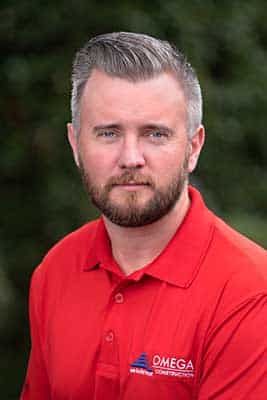 Dustin Hunter, P.E.
Vice President – Retail Division
Dustin joined Omega Construction in 2012 and has overseen the project management and construction of major retail projects including the 33-acre HanesTowne Village brownfield redevelopment in Winston-Salem, NC. Additionally, Dustin has overseen the construction of over one million square feet of retail developments in the Southeast. Some of Dustin's customers include Publix Super Markets, Food Lion, The Crown Companies, Solid Rock Ventures, Crosland Southeast and The Rosemyr Corporation.
Before joining Omega Construction, Dustin spent six years with John S. Clark Company where he served as Project Manager in its retail division. Dustin is a graduate of North Carolina State University where he earned his Bachelor of Science in Civil Engineering. He is also a registered Professional Engineer in the state of North Carolina. Dustin participates on the Policies and Procedures committee for the Company.
Dustin resides in Pilot Mountain, NC with his wife, Kirby, and their two daughters. Outside of work Dustin enjoys playing golf, guitar and spending time with his family.