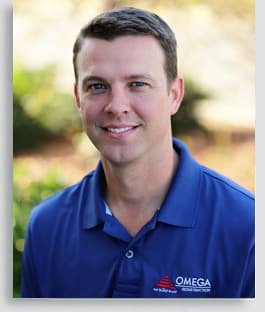 Chad Motsinger, P.E.
Vice President
Chad Motsinger, P.E., has worked with Omega Construction for almost 20 years. Chad is responsible for estimating, negotiating and managing many of the company's private projects. Chad is instrumental in assisting clients during the design development and preconstruction phases to realize substantial savings from alternate methods and schematic layouts. He has managed a wide variety of projects including manufacturing facilities, churches, and hotels.
Chad graduated Cum Laude from the University of North Carolina at Charlotte in 1997 with a B.S. in Civil Engineering. He is a licensed Professional Engineer in the State of North Carolina. His previous work experience is as the Assistant City Engineer for the City of New Bern, where he was responsible for the water and sewer departments, as well as, for new capital infrastructure projects. Outside of work Chad is very involved in his Church and is also involved in many civic organizations as well as youth athletics.